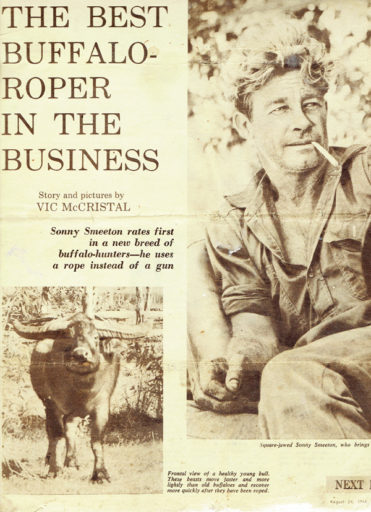 It's coming up to 25 years since my fathers passing and 25 years that I've been part of Peace of Green Art Gallery. A little ironic that memories are flooding through my mind about Dad and his amazing life he lead in The Northern Territory.
Mum was sorting through some photos and came across a bag of old articles – this one is from an August, 1966 issue of People magazine. Dad's skill in roping the wild buffalo live, attracted the attention of many a journalist as he earned the title of the best buffalo roper in the Territory.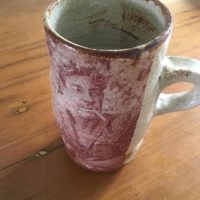 I decided to use a technique that I learnt in last year's trip to South Carolina's Penland School of Craft and apply the photograph to a mug using a fire-able decal and oxide based toner.
Despite the second firing playing havoc with the previously fired glaze, I am very pleased with the result.
Look for more of this and other print-making on clay techniques in the near future.