Clay Themes
Pottery workshops focused on a subject, style or event
Hens or frogmouths, fat ladies or special occasions – sometimes it's good to know where you are starting …
At the Fried Mudd studio we like to offer the occasional workshop with a specific theme. Here are some examples of the themed workshops we run through out the year.
A Taste for Teapots (and the kitchen sink)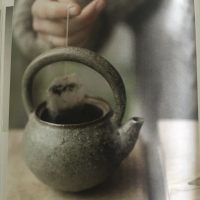 There aren't many moments in our day-to-day lives when we use something handmade. This is your chance to create something you'll use all the time.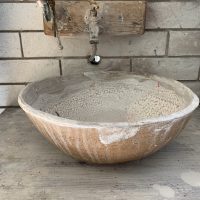 This is the ultimate teapot workshop experience. They can be either hand-built or wheel-thrown.
And … if you need some where to clean your teapot, we are introducing our first kitchen sink/large bowl option. This we be done using a variation of the slab technique. Those who have been to the Fried Mudd Workshop, will recognise the bowl in the photograph.
Hen's Day Out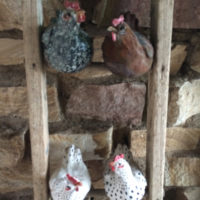 Bring a girlfriend or come along and make new friends. This fun filled workshop will be focused on creating a hen, guinea fowl.
You will be guided step by step through the process of making a hen or guinea fowl from start to finish.  If you have ever wanted to make your own 'hens on a ladder' or a hen to sit on your shelf, this is the workshop for you. There is also an option to purchase steel feet for your hen. There will be models on display.
Date: 02-03-2019
Price: $135.00
Waitlist Me
---
'Fat Ladies' Hand Building workshop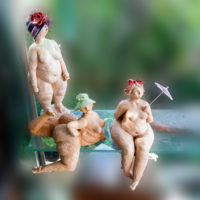 Fat ladies in clay, learn to create your own 'fat lady' in a fun filled workshop, with step by step guidance how to create these delightful girlfriends!
Fat Ladies are my ultimate ego. I fell in love with the way I can be expressive in clay with these quirky ladies. Their outlandish but most of all they are fun, not just fun to make, they become your own little girlfriends.
This is an amazing opportunity to learn and create all in the one workshop and have some fun experiences thrown in!!
Date: 16-03-2019
Price: $135.00
Book Now
---
Mother's Day Special Workshop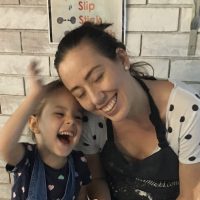 A lovely morning 4 hrs with your amazing Mum, this is a workshop especially for Mother's Day. Come and spoil your Mum. A scrumptious morning tea is provided. Any age group. Afterwards enjoy lunch together in one of Maleny's cafes. In this workshop you will have a choice of creating a unique piece together e.g. Hand-built Tea pot, cup and saucer stamped with your names plus a decal to apply. Or a decorative planter bowl, included with the planter is a macrame hanger to display your pot.
It's an investment in a memory for Mum that will last a life time. With the bonus of having made something together to have and treasure for many years to come. Cathy will have pieces here for you to be inspired by.
Date: 12-05-2019
Price: $125.00
Book Now
---
Sculpture Workshop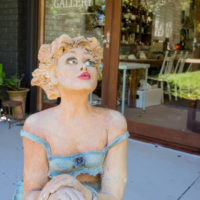 In this workshop you will be shown step by step how to create a sculpture of choice. Included will be hand outs on my sculpture building hints, that I have gathered over the years.
We will start by making a maquette of your sculpture to understand the anatomical landmarks of the piece. Proportions in head units of movable masses will be explained and demonstrated.
This workshop will run over a weekend, with an option to use the following Saturday to complete your piece if required. If you have ever wanted to create a sculpture, this is the workshop for you.
There are no Sculpture Workshops in the calendar at the moment – stay tuned. Better still, add your email to the newsletter 😊
---
Kookaburras, Cockatoos and Frogmouths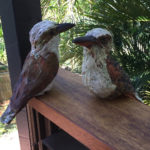 This is a workshop solely designed for you to make a family of frogmouths, a life-size cockatoo or a pair of kookaburras .
Once fired they can be placed on a deck, tree or simply display them on a log made in clay!
This workshop last ran in February and will likely re-appear in the second half of the year. Stay tuned to the newsletter!
Workshop Dates
Fat Ladies Midweek
Date: 12-03-2019
Time: 9:30 - 14:00
Price: $130.00
Places Left: 2
Book Now
---
Hen's Day Out
Date: 02-03-2019
Time: 9:30 - 15:00
Price: $135.00
Places Left: 0
Waitlist Me
---
Fat Ladies
Date: 16-03-2019
Time: 9:30 - 15:00
Price: $135.00
Places Left: 2
Book Now
---
Mother's Day
Date: 12-05-2019
Time: 9:30 - 13:30
Price: $125.00
Places Left: 14
Book Now
---
Workshop Inclusions
Guidance in deciding what you would like to make and take home with you
Tuition to help you create your mudd masterpiece
Continuous coffee, tea and cake
What to Bring
Notepad and paper if you want to take notes about learnings throughout the session.
Closed-in shoes and comfortable clothes that you don't mind getting a little dirty.

Please bring lunch to share, either salad, cheeses or a special dish to add to the table this makes it a feast! 

Cash for clay (at $20 per block), firing and just in case something in the Fried Mudd Gallery takes your fancy 🙂
Private Bookings
Workshops for groups of 6-14 people can be organised
Full payment is required to secure your booking
Collection of Fired Pieces
It takes approximately 3 weeks for your creation to thoroughly dry ready for firing. Once fired we offer two ways for you to receive your clay creations:
OPTION 1: Collect from the Fried Mudd Studio – prior appointment is essential.
OPTION 2: Collect from Peace of Green Gallery in Maleny's main street (open seven days). This option is only available if your firing fees were paid on the day.
You will receive an email once your pieces are ready for collection and work MUST be collected within 30 days of firing. No responsibility it taken for storing work after this 30 day period.