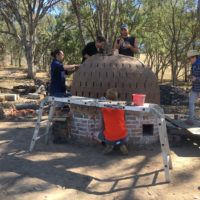 The Gulgong International Clay Festival culminates in the firing of a sculpture that has been in the making the entire conference week.
The location of this sculpture, the creation of which is being overseen by Renata Cassiano (from Mexico) and Craig Hartenberger (from the U.S.A.), is the Mansfield family farm, 20 or so kilometres from Gulgong.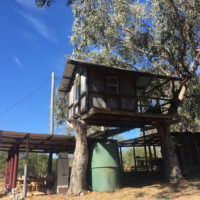 Building a commemorative sculpture on the property, is a loose tradition for the Festival which has been running since 1989.
The property is an awesome ramble of sheds, lean-tos, kilns and galleries. And a to-die-for treehouse.