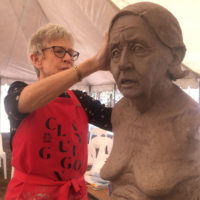 Our first few days have been dominated by an amazing sculptor from Seattle – Tip Toland and a wood-fired potter from Tasmania – Neil Hoffman.
Tip Toland's work is captivating she works with the human form and transforms the clay into her humour. But it is also a voice for her to platform in clay the suffering of the albino South African children in her sculptures.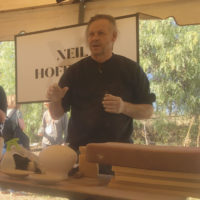 Neil Hoffman has an extraordinarily humble and laid back approach to clay and uses innovative, yet simple techniques to captivate the audience and produce remarkable pieces.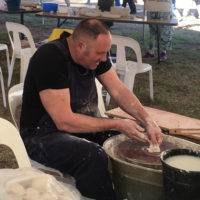 Another presenter that caught my eye was Keith Brymer-Jones, an English potter that hosted "The Great Pottery Showdown" series in the U.K. He has set his sights on making 500 pots for all the delegates at the festival.