We came across a Art Supplies shop just across the road from the Louvre, called Le Magasin built in 1900 and still family owned. Greats like Van Gough visited the store often to buy art supplies.
The highlight of the day for me was visiting Claude Monet's home and famous garden. It was truly an amazing experience the little village of Giverny where Monet lived is so beautiful with its small stone cottages and the sweetest little stores, the fields are full of sunflowers so delightful.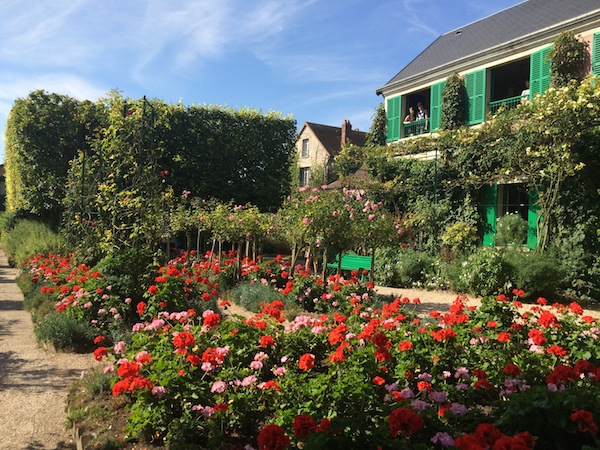 Our last night in Paris, we decide to have dinner as close to the Eiffel Tower as we could, its spectator at night.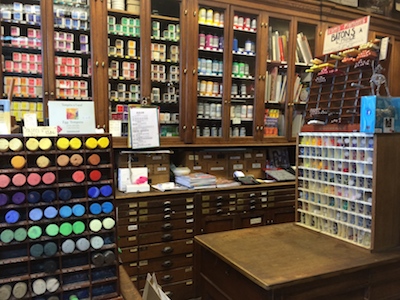 Up early Wednesday morning and ready for our next adventure, picking up our hire car at the train station in Paris.
Driving through Paris is a story on its own; we had a few rather tense moments! But after 3 hrs we had made our way through and on the highway leading to The Loire Valley. We decided we would take the country roads and stop at some of the little villages along the way. We had lunch at a lovely Château under a row of very old mulberry trees it was wonderful!
Around 7pm we arrived at our destination the Château de l'Aubrie're our home for 2 nights! We were greeted by the beautiful Countess and made to feel very welcome. We were totally spoilt with a huge selection of cheeses and wine and bread. Then bed!
I'm sleeping in a cozy little room full of antiques the Château was built in 1860 and is on 15 acres filled with chestnut and acorn trees a swimming pool and a veggie garden – its our home for 3 days oh my gosh I feel like I'm in a old movie!