Paris we are staying in a little apartment at St-Michel in the Latin Quarter 6th arrondissements.  The Norte Dame is two streets away.. From our window I can see the chapel, cafes are everywhere, buskers in the street music playing.
Day 1 – wandering the streets then dinner with our lovely French friends in Paris
Day 2 – in Paris, wandered through the Notre Dame just around the corner, then the Moulin Rouge, Rue Lepic an ancient road in Paris – then the MontMartre loved the artist working on the streets -Sacre Coeur (the sacred heart of Jesus) what an amazing chapel – then we climbed the Eiffel Tower what an amazing view worth the wait
Day 3 – Museum of Rodin- sculpture garden this is worth a visit it's inspiring and filled with breath taking moments sculptures and gardens.
Day 4- Last day was spent packing, some shopping and saying goodbye to Paris –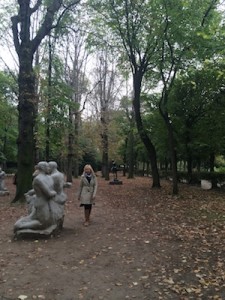 au revoir Paris je reviendrai !!