Weekend Fun in the Mud workshop
It had rained all week leading up to the workshop, although we really need rain I was pleased it had stopped a little over the weekend. What a great bunch of ladies we all had such a fantastic time, plenty of laughs, creativity and friendships formed.
I always find each workshop is so unique but with a common thread to get our hands dirty in clay and forget about the outside world for a time.. We had a feast of home baked food for lunch with everyone bringing something special along, exchanging recipes, movies and books !
'Mud pies' for my Grandchildren
Its so special when my grandchild Savannah comes for a visit, after having an ice-cream or a cup of tea its straight to the studio, apron and on the potter's wheel, as the clay oozes though her lovely painted fingernails. Then the creations are painted and left to dry.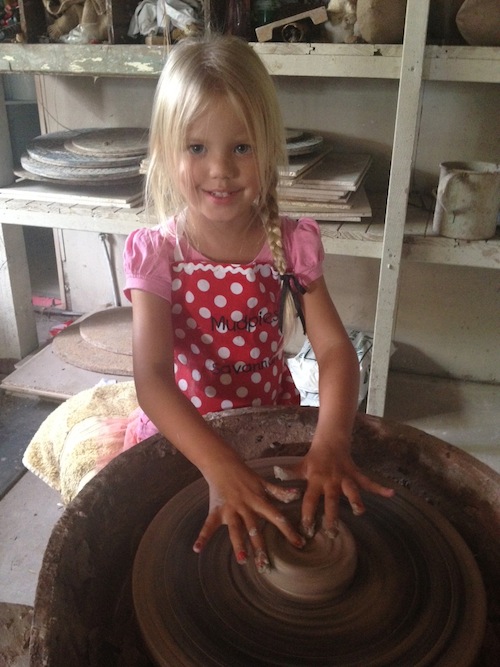 Fried Mudd Glass Gallery
My new glass gallery is looking wonderful, the view from the glass windows captures the amazing view of the country side its a wonderful show case for my work.