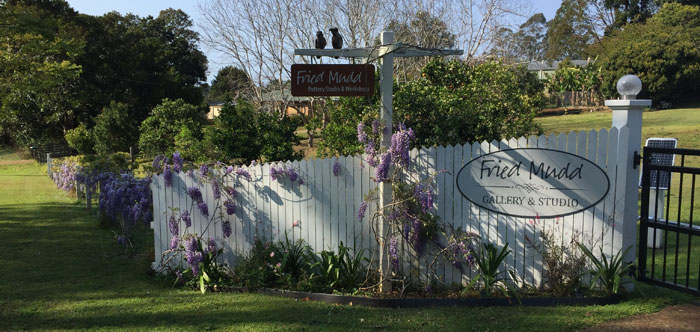 Hi Everyone,
Due to a minor technical issue, you may have received two email reminders about this workshop – one correct one and one meant for the workshop the following day.
Apologies for the confusion this may have caused – here are the correct details again.
This is just a courtesy reminder that we are looking forward to seeing you [workshop-day] for the Fun in the Mudd workshop.
Start Time: 9.30am.
Finish Time: 3:00pm.
Address: 56 Nadi Lane North Maleny, just 3km from the township.
What to Bring
Lunch – bring a plate to share, as this makes it a feast
Notepad and paper if you want to take notes throughout the day
Comfortable clothes that you don't mind getting dirty
Cash for clay (at $20 per 12kg block) and  firing (usually between $15-$40 – depends on what is made)
Pottery tools (if you have your own)
Collection of Fired Pieces
It takes approximately 3 weeks for your creation to thoroughly dry ready for firing. Once fired we offer a few ways for you to receive your clay creations:
Collect from Peace of Green Gallery in Maleny's main street, if firing already paid (preferred).
Collect from the Fried Mudd Studio – prior appointment is essential.
Elect not to pick them up. Seriously. Often, people just come for the experience and aren't at all attached to their pieces (or feel it's worth the drive, if some distance away).
You will receive an email once your pieces are ready for collection and work MUST be collected within 30 days of firing. No responsibility it taken for storing work after this 30 day period, as we simply don't have the room.
Acceptance
Attendees are reminded of their acceptance of the published Terms and Conditions and Cancellations Policy.
If you any questions please contact me via [cathy-email] or simply reply to this email.
Looking forward to seeing you on [workshop-day].
Cheers,
Cathy